We offer a wide range of products available to you for every type of scenario where air conditioning is required.
We supply and install all leading brands including:
Fujitsu
Sanyo
Sharp
LG Systems
Daikin
But we are not tied to any one manufacturer. We can advise you through the many options that are available to select the system that will offer you the best performance at the keenest price.
---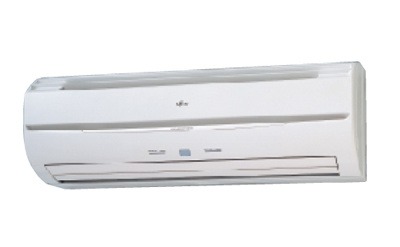 WALL MOUNTED SYSTEM
Wall units are compact, lightweight and convenient and are suitable for small to medium sized offices. They are only about 20cm in depth, they require very small bore piping which makes them quick and simple to install.
They provide adjustable airflow which can be controlled via remote control. These systems can service offices up to 60 square metres and are currently the most cost-effective solution. However, they are not so efficient or effective in larger, open-plan offices.
---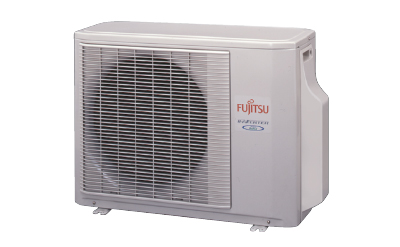 OUTDOOR UNITS
Outdoor units form the base of an air conditioning system. They control the air-flow to the indoor units. They can serve single or multiple indoor units, incorporating considerable separation distances which allows even distribution of outlets throughout your workspace.
The units vary in size and number to meet the specifications of the system. Larger systems tend to have their outdoor units housed in plant rooms or banked on the roof to save parking or working space. Installation processes can be tailored to suit individual needs, with work being undertaken in phases, floor by floor or in priority areas.
---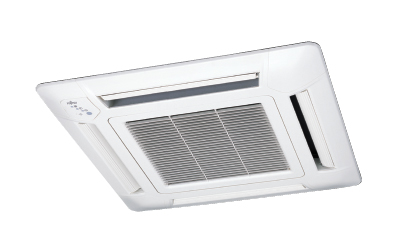 CEILING CASSETTE SYSTEM
Cassette units incorporate the latest fan technology. They are quiet and compact. The cassette exposes a grille of only 25 or 28mm in depth when it is concealed within a ceiling void.
They provide total control over air flow within the room. They can introduce fresh as well as conditioned air, and are extremely quiet even at higher fan speeds. Another benefit is very low noise levels. This is due to the reduced air velocity through the four sides which also helps reduce any draughts or dead zones.
This system is one of the most aesthetically pleasing and efficient available.
---
FLOOR MOUNTED SYSTEM
Slim low wall fully cased units are especially suitable for areas such as partitioned offices.
The units occupy very little floor space, and are ideal for siting against perimeter walls in open-plan offices, banking halls, retail sites and similar areas.
These units provide efficient cooling or heating and are fitted with an adjustable louvre for uniform air distribution. Because these are wall-mounted units, installation is not only extremely simple but can be done without spoiling existing decorations.
---
THRU WALL SYSTEM
This is a self contained system which requires a hole to be made in an external wall or window to accommodate.
These systems are used in many applications where there is no location for an external condensing unit. Air return is done via the front facia and discharges the cooled air via a louvre assembly on the front facia also.
---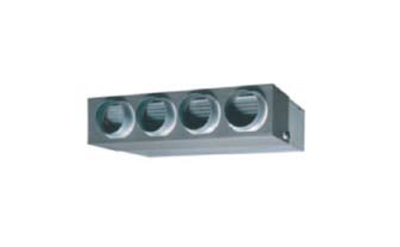 DUCTED SYSTEM
Ceiling units are ideal for rooms without ceiling voids as they can be fitted to any normal ceiling.
They can also be semi- recessed if a small void does exist. Air-flow can be set horizontally for maximum cooling or to a vertical position for heating.
---
CEILING SUSPENDED SYSTEM
Whatever the shape of the room, ducted units create uniform temperatures throughout. The unit itself is totally concealed, usually within a ceiling void.
Cool or warm air is then ducted into the room through diffusers discretely positioned in the walls, floor or ceiling. These units can also be connected to an outside air supply.
Being completely concealed, the duct unit operates without intruding upon the eye or ear.
Any style of air-diffuser can be used, greatly increasing the scope for attractive interior design within the room. Moreover, should the room layout be changed, the diffuser's position can easily be moved with the very minimum of disruption.
Although they require more space than ceiling cassettes, ducts are simple to install. And for easy maintenance they are available with the option of a long-life washable air filter.